Key Personnel
V. Narayan BMech, DipEE, DIM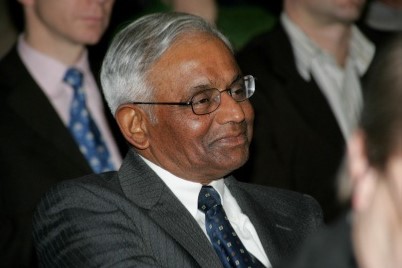 Vee is a mechanical engineer with over 38 years experience in Petroleum Refining, Pharmaceutical, Liquefied Natural Gas Production, Oil & Gas Exploration and Production and in the Engineering Industries. He led the Maintenance Strategy group in Shell UK Exploration and Production, Aberdeen 'til his retirement in March 2002. He also managed the Royal Dutch Shell Group's Centre of Excellence (CoE) in Maintenance and Reliability Engineering.
Within Shell, he has been teaching Reliability Centred Maintenance, Root Cause Analysis and Maintenance Management for about 12 years. In his CoE role, he has also taught staff in Shell Companies in Brunei, Philippines, Gabon and Nigeria. Over 500 staff in Shell have taken part in RCA training courses, and the value added by RCA studies is over GBP 5 million.
He has worked in several countries and cultures, including India, Malaysia, Saudi Arabia, the Netherlands, and the United Kingdom, in maintenance and project management. He has traveled widely in a consulting or training capacity to Brunei, Australia, Singapore, Oman, Gabon, Nigeria, France, Philippines and Germany. He represented the Royal Dutch Shell Group of Companies in a Joint Industry Project for the collection of reliability data in the Oil & Gas Industry (OREDA).
He has published many articles and presented papers at International Conferences. His book entitled Effective Maintenance Management - Risk and Reliability Strategies for Optimizing Performance was first published by Industrial Press Inc., New York, April 2004. In addition, he has co-authored a second book:  "100 Years of Maintenance and Reliability: Practical Lessons from Three Lifetimes at Process Plants", Industrial Press Inc., New York, October 2007.
Contact vee@M2K.com
Kenneth Lees BSc, MSc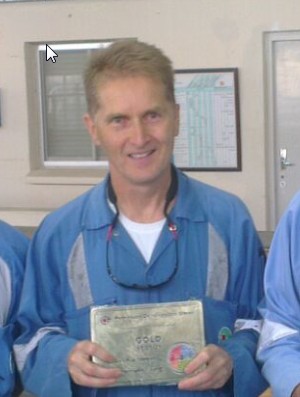 Kenny is a Professional Engineer with proven experience and expertise in Operational Reliability Improvement, Maintenance Management and Risk Analysis, primarily for the Energy Sector.  He has worked with a number of multinational operating companies in the oil and gas, nuclear and pharmaceutical sectors primarily providing Risk, Reliability & Maintenance Management Consultancy and Technical Training Services.  Following his co-authoring of Maintenance and Operations in Design procedure, he actively assisted several projects whose total value exceeded $1.6bn, to successfully apply Maintenance Excellence methods.  Has also conducted Maintenance Management and Reliability Improvement Courses in Europe, USA and the Middle East and has written and presented many papers in his field.  
Areas of Expertise:
Asset Register Build, Asset Data Cleansing & Restructuring, As-Built Asset Verification,
Reliability Improvement and Lean Methods,
Material Data Cleansing and Improvement, SPIR / SPIL Review, Inventory Optimisation,
Highly effective and knowledgeable R&M Trainer,
MTO (Manage Threats and Opportunities) and RCA / 5Ys (proactive and reactive processes) / Causal Reasoning and Causal learning,
Workload / Backlog Reduction via Risk Assessment and Z6,
Maintenance Strategy Development and Implementation (RCM, RBI, IPF, PMO),
ORIP (Operational Reliability Improvement Process) and TR-MIE (Total Reliability, Maintenance Integrity Execution) programs,
Reliability data (past OREDA Steering Committee Chairman).
Contact kenny@M2K.com
David J Smith BSc, PhD, CEng, FIEE, FIQA, HonFSaRS, MIGasE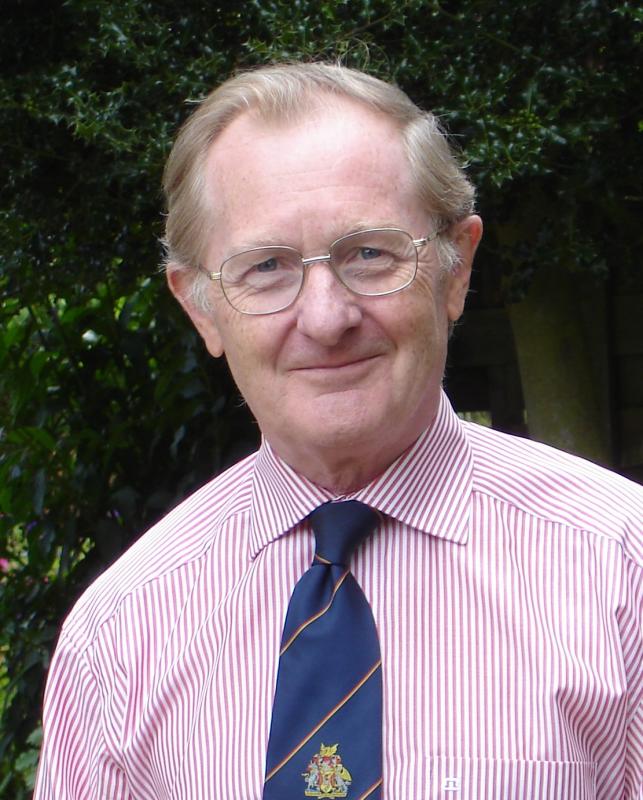 David has over thirty-five years of experience in reliability and risk assessment and in-house training courses. He has developed FARADIP, one of the largest failure rate and failure mode data banks in the reliability profession; in addition to four unique software packages which provide reliability data, reliability calculations and optimum maintenance strategies. He has also written and updated several textbooks on the above topics and is an authority in his field having been directly concerned with reliability engineering and quality since 1978.
David has written and updated numerous textbooks and remains a proactive authority in his field. His main books are:
Reliability, Maintainability and Risk, 9th Edition, (Butterworth Heinemann) ISBN 978008102010-4. (The standard work on the subject),
The Safety Critical Systems Handbook (A straightforward guide to functional safety IEC 61508),4th edition, 2010, Elsevier ISBN 978-0-12-805121-4.
Following senior engineering management positions in ITT, Muirhead and Westinghouse Cubic, he joined the gas industry in 1982 and managed a department carrying out reliability and risk work for several years. He chairs the IGasE panel which develops guidelines on safety-related systems and is a member of the Safety Critical Systems Committee of the Institution of Electrical Engineers and has made a major contribution to the international safety standard IEC 61508.  He has also been a past president of the Safety and Reliability Society. 
Contact david@M2K.com